Welcome to the Timberland Invasives Partnership (TIP) Website!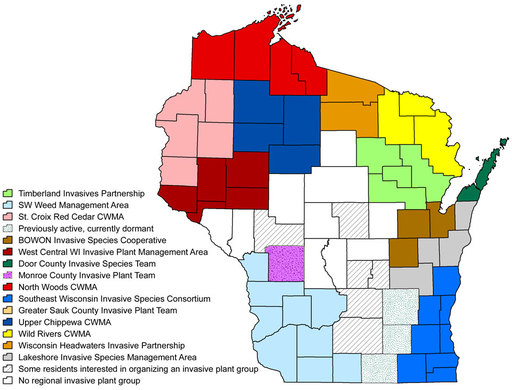 The Timberland Invasives Partnership (TIP) is a partnership between federal, tribal, state, and local government organizations that serves to symbolize & solidify their commitment to work together across jurisdictional boundaries to eliminate invasive species.
The Cooperative Invasive Species Management Area (CISMA) that this partnership oversees includes all of the lands and waters within the Langlade, Menominee Oconto, & Shawano county borders.
More information on CISMA's can be found here.
---
How Can We Help?

TIP can offer a variety of invasive species related services either free of charge or (rarely) at a low cost to you. These services including advice, species identification, conducting trainings & presentations, and reporting invasive species to the proper individuals.

If you are interested in any of these services please use the contact information at the bottom of the page.